Tablets offer much more flexibility and convenience to people than phones. From watching movies, reading books, playing games,  creating presentations for work, or even talking to clients on Skype.  There is nothing that tablets cannot do. If your tablet is broken or not working, you want it repaired quickly. Whether you have a broken glass, broken LCD, charging problems or if your tablet won't turn on, bring it to us. We are professional and certified to carry out such repairs to get it fixed up quickly.
By using the highest quality replacement parts, we make sure that your device will work like new. We replace only those parts that are required to be replaced and will not burden you with parts you do not need. We work on all tablet brands and will gladly assist with restoring life to your tablet.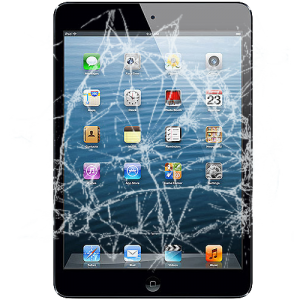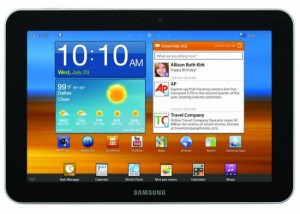 Fast Apple iPad and Tablet Repairs in Biloxi and San Antonio
Frustrated with your broken Apple iPad tablet? Rogers Technology Solutions is your trusted local expert for fixing cracked screens fast with the right tools and know-how.
5 Reasons Rogers Technology Solutions Is Biloxi and San Antonio's Best iPad and Tablet Repair Service
Great Prices
Fast Service
Guaranteed Warranties
Quality Parts
Thousands of Satisfied Customers
Rogers Technology Solutions has been Biloxi and San Antonio's leading iPad repair station since opening, helping local people to fix their broken tablets ASAP while offering an unbeatable warranty on parts used. Whether your screen is cracked, your battery's fizzling out, or your buttons aren't working, our expert iPad technicians are on hand to diagnose and repair your iPad back to its former glory. We are passionate about helping our customers, and we hold a large inventory of iPad OEM and aftermarket parts. In turn, this means we can provide fast service on all but the most complex of tablet repair operations. All our broken iPad repairs come with our warranty for your peace of mind.
Rogers Technology Solutions Is Ready to Help with iPad Tablet Repair
iPad Tablet Cracked Screen Repairs: Is a broken and shattered screen making your Apple tablet impossible to use? Rogers Technology Solutions' effective iPad screen glass LCD repair service fixes your screen – fast
iPad Tablet Dead Battery Repair: If your iPad battery isn't holding a charge – or simply not charging at all – Rogers Technology Solutions' fast battery replacement service will restore your battery life in a snap
iPad Tablet Power Repairs: Experiencing problems with your tablet's charging port, or simply unable to turn on your iPad? Rogers Technology Solutions can diagnose and fix your power issue, fast
iPad Tablet Water Damage Repair: Have you accidentally drowned your iPad? Rogers Technology Solutions can help you to rescue your tablet and save it from a watery grave to save your precious data and photographs
iPad Tablet Hardware Issue Repairs: With so many delicate moving parts, iPad hardware can break. Rogers Technology Solutions' expert iPad technicians can help fix your iPad's WiFi, camera, charging port, and more
iPad Tablet Headphone Jack Repairs: Damaged iPad headphone jacks can be a nuisance – get your tablet headphone jack fixed quickly by one of our experienced technicians
Rogers Technology Solutions technicians are dedicated to helping you fix your broken tablet with fast service, superior customer service, and expert answers to all your questions. That's why local residents choose us when their iPad needs a little TLC.